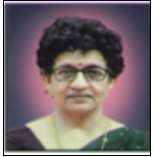 Mrs. Padmini Khajanchi
Chairperson
SICA Educational Trust
Welcome…. the youth of our nation to " SICA College" – an institution where we believe in synchronizing your potentials holistically to develop you into socially, ethically and morally responsible citizens of the world.
Learning is a continuous process and I firmly believe we continue to learn from all walks of life. To develop a competitive edge , our learning and education should be employability oriented.
At SICA College, we endeavour to harness your learning skills, hone your educative spirit and kindle your minds with knowledge, so as to enlighten your souls into humble citizens of tomorrow.
All the best students ! May you accomplish all your goals and scale new heights of excellence!