Managing Trustee's Message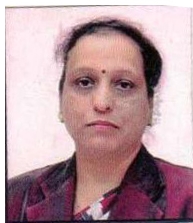 Dr. (Ms.) Vijaylakshmi Iyengar
Managing Trustee
SICA Educational Trust
Greetings to all…….
SICA with its strong substratum background of cultural and moral values has tried to provide the best education, research innovation, job opportunities and overall development to its students. It has created a platform that provides the world-class education and ethical values which help growing India along with making its mark in the Globe. We have proved ourselves as a glittering oyster in the ocean of education and through various co-curricular activities by our students have raised the standard of people who are far from our reach and even far from meeting the basic necessities of life. It would be a golden opportunity for all the youths who want to explore the unrivalled corridors of the developing society that will give you the glimpse of a perfect future. Come, join and give voice to your unsaid dreams. At SICA, We assess the value of education in the same manner as we assess the value of land or of shares in the stock-exchange market. We provide such education as would enable the student to earn more.
We , at SICA college feel that education should be like the medal of success, which helps in building the nation rather than just the way to get a degree. With the same vision, SICA College was established.
SICA as a splendid temple of learning welcomes you to become the part of it by equipping yourself with the acumen to address local and global challenges no matter how far you reside, no matter you work somewhere at the same time. We would like to congratulate you on choosing SICA College. With its vision to contribute in academic, professional, cultural and social environment of the levels of individuals and communities, tries to instill a spirit of professionalism, social responsibility and sense of patriotism by providing optimum opportunities to grow academically and intellectually, thus shaping its students into a well rounded human being.
It gives me great pleasure to welcome and introduce you to SICA College that have evolved as an unique educational program blending futuristic needs and developmental skills that are instrumental in facing present day job requirements of students and also for shaping up their personality. With High-tech infrastructural lab facilities, the students will be acclimatized to proficient work culture and emerge as well- acclaimed professionals that the industry desires to have.
SICA College empowers their student-youths with appropriate new age tech mind-set, hence making them digitally ready for the future. This makes us sail on the same boat of the Government program for the youth on Artificial Intelligence. Thus ensuring our students to grab an opportunity to become a part of the skilled force in an inclusive manner.
The purpose of higher education must be to rationalize attitudes as well as to impart knowledge and skills. Quality education should orient national development that should aim at training the younger generation in life skills, self-reliance, personality development, community service and social integration. SICA College has inherited these principles in addition to expertise teaching that promises to give our students a unique opportunity to develop knowledge and hone their skills.
To inculcate the pursuit of scientific knowledge and to equip our students to cross all the time dimensions while preserving the traditional values leading to the empowerment of today's youth ahead of their times, is what SICA college aims at through its education system.
Think high to reach heights…
I wish you all the very best in all your future endeavors.