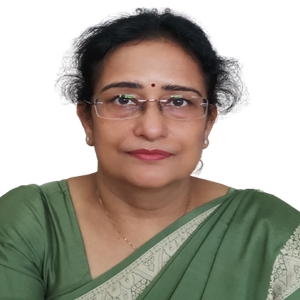 I feel very happy and privileged to welcome you to SICA College family. As a student you may have numerous dreams for your future and it is very certain to look forward for the globe of opportunities around you which may help you to shape the future.
The aim of higher education is not just a prosperous career and the financial security but it is to learn what to learn, from where to learn and how to learn. It is about exploring the opportunities and to improve the quality of life. It is not only about empowering ourselves with knowledge and skills rather it is about practicing and sharpening the skills and knowledge with high moral values. It is not only about accepting the changes but it is also about bringing the changes.
The higher education prepares us to face the numerous challenges in personal and professional life which can be dealt with self discipline and efficient understanding of the subject matter. In this journey, we may come across a disjoint between Ideals and Actions. As a citizen of this great country, India we may observe a few or say many shortfalls here like the problem of unequal or less opportunities, the problem of depleting natural recourses, the problem of social and economic disparity and many more. Unfortunately the problems are real and with the little inputs of value based education in our teaching and learning process we try to prepare our students, the future citizens of India to face these problems and to initiate the process of change to overcome them.
At SICA College, with the motto of Devotion, Dedication and Determination we always strive to serve the youth by imparting quality and holistic education, synergizing their individualistic potentials with academic excellence and developing them into socially, ethically and morally responsible citizens of tomorrow.
The vibrant and welcoming campus is full of life and it has great respect for each and every individual. We feel happy to welcome the ideas from the students and believe on their efficient contribution to count every success. The value based and value added education offered by the
College will surely be a mile stone in your journey as a professional. With the assurance of mutual and enriching learning, I look forward to your journey for change and growth.
नास्ति विद्यासमो बन्धुनाास्ति विद्यासमः सुहृत्।
नास्ति विद्यासमं वित्तं नास्ति विद्यासमं सुखम्॥
'There is no relative equivalent to knowledge, there is no friend equivalent to knowledge
There is no wealth equivalent to knowledge, there is no happiness equivalent to knowledge'